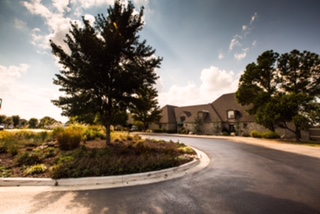 For an outing as easy as 1 – call Battle Creek Golf Club. There's no 2 or 3. We take care of everything for you!
Dear Golf Outing Coordinator:
You've heard it a millions times in marketing and advertising: It's as easy as 1, 2, 3. Well, how about as easy as 1? That's the way we take care of your all-important golf outing at Battle Creek Golf club.
Just give us a call at (918) 355-4850.
The Battle Creek Ambassadors of Fun take it from there!
I also realize you may have been cajoled, talked into or voted to be the outing coordinator for your office, company or charity. No problem! Outings are a part of what we do – and we do them quite well. We'll treat you the way we would expect you to treat us when we come to your company for your products or services.
Our team of golf professionals is committed to the success of your event.
From the moment you begin planning, through your day's events and final wrap-up, we will serve you with nothing but courtesy and professionalism. We offer a variety of complete hassle-free event packages to choose from or we will customize one to fit your specific needs. Take the first step and fill out the form on this page.
Our standard tournament package includes green fees, cart and range balls. Additional services available may be at an additional charge.
Professional assistance includes on-course contest set-up, customized rule sheets, scorecards and cart signage and an experienced staff at your service!
We cater to you. And speaking of catering …
One of the most amazing things we offer the outing coordinator – along with spectacular, fun golf – is the flexibility of selecting from one of popular outing menu options or having it catered in. No other golf courses we know of offer you that!
Your choices of utilizing the Battle Creek dining options are top-shelf as well. Our banquet room offers a scenic views of the golf course and Tulsa skyline, setting a beautiful stage for your post-golf activities.
Our course is favorable for every golfer.
We realize that a lot of golfers who participate in golf outings are there for the food. The charitable tax deduction. The chance to get out of the office for the day. With several tee options, your duffers will enjoy their round as much as any scratch golfer you bring along.
Convenient to everyone. Accessible from everywhere.
Battle Creek is a mere 15 minutes from downtown Tulsa and located right off the BA Expressway near Bass Pro Shop. We're a convenient locale for the entire region. And if you have out-of-town golfers, airport accessibility is a snap.
Ready for your Battle Creek, one-call outing?
Every outing here at Battle Creek is a custom outing, because every outing we do is crucially important to us. It's our stock-in-trade and we put all of the resources of Battle Creek and our Ambassadors of Fun to use.
Call or email us and we'll take it form there!
Battle Creek Golf Club
(918) 355-4850
P.S. Large charity events and small group outings receive the same attention to detail and level of professionalism at Battle Creek. We work hard to ensure your complete satisfaction. Numerous area businesses, organizations and private groups make Battle Creek the location of their golf events each year.
Use the form to learn more about what is in store for you and your guests at Battle Creek Golf Club.
*To view our Golf Outing Planning Guide, CLICK HERE!
Tournament Inquiry